Contact
Central Office in Warsaw
3R SP. Z O.O. SP. K.
ul. Szeligowska 75A
01-320 Warsaw
NIP : 5223032620
REGON: 361841576
KRS: 0000564400
Nr GIOŚ: E0021546WZBW
You can trust us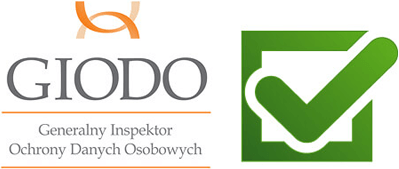 We have implemented security procedures personal data as per GIODO recommendations.
Meet our team
Andrzej Antonik
Co-founder and CEO
kontakt@3r.com.pl
Andrzej directs the 3R strategy. He works hard and tries not to be too stiff. He develops business, products and effective processes. He has been working in the IT industry for 15 years working with small and large clients in Poland and abroad.
Martyna Makuch
Business Development Director
martyna.makuch@3r.com.pl
Responsible for the sales team in Poland. She likes working with clients and loves challenges. She always serves kind advice, because customer satisfaction is the most important thing for her.
Andrzej Burski
Head of Sales and Brokers
andrzej.burski@3r.com.pl
Privately a rock fan, guitarist. Loves to spend summer sailing and winter skiing or snowboarding. In 3R he is responsible for sales and brokers team. Hardworking – he treats every day as a new challenge.
Agnieszka Cukrowska
Office Manager
+48 500 228 400
Positive energy, efficiency in action, professionalism. 15 years of office work experience – office management at your fingertips. Proudly supports Polish entrepreneurship. Propagator of a healthy lifestyle. Volunteer in a pro-animal foundation.
Robert Rogowski
Sales & Brokers Manager
+48 500 447 200
A lover of French culture. Natural born Salesman. He does not recognize failures. He rushes forward. Live in the world. He ruthlessly uses his language skills to reach the farthest corners of the world.
Jarosław Kobus
Sales & Brokers Manager
+48 500 621 200
In the company, he is responsible for trading printing and copying devices. Passionate about new technologies, strong coffee and original sense of humor. Privately, an avid skier and traveler. Guided by the motto in life: "Don't complain that you are uphill when you go to the top."
Piotr Topór
Warehouse Manager
+48 500 217 200
He manages the warehouse in the same way he once repaired airplanes, transferring to the present ground the experience and habits gained in one of the most demanding industries.
Yevhenii Kvartsian
Deputy Warehouse Manager
+48 500 395 200
A fan of bowling and billiards. At 3R, he is responsible for the warehouse and IT infrastructure.