Repurchase of IT equipment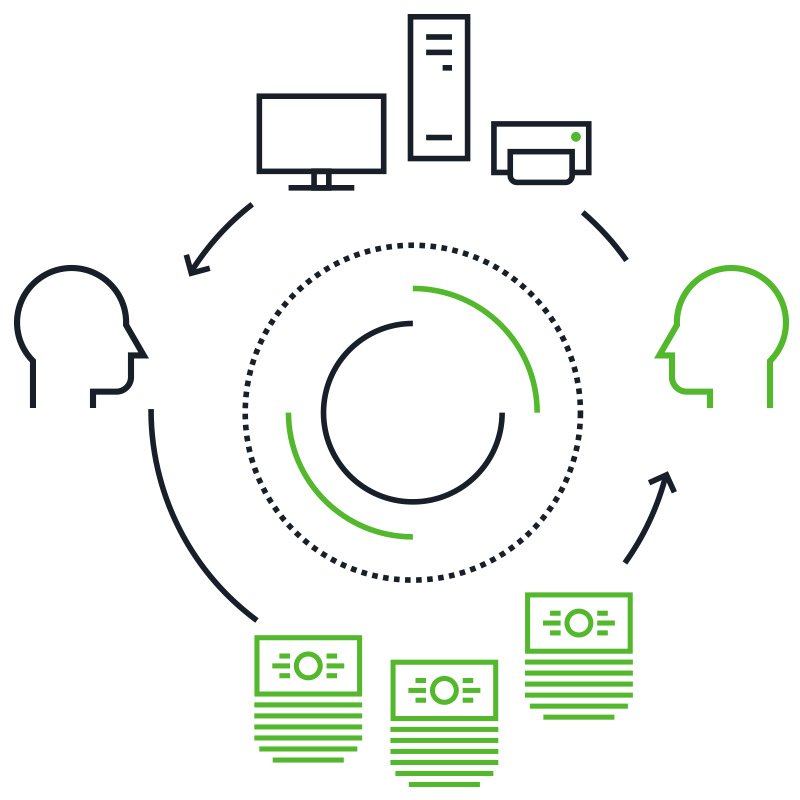 Since we are the market leader in the Polish market, you will receive the highest price of the hardware repurchase. We will buy your used laptops, desktops, phones, monitors, printers, televisions, smartphones, etc.  We have our own means of fully monitored transport, so that we can pick up your equipment from any place in Poland and in Europe. We will give you a free evaluation and individual quality assessment.
We are interested primarily in serviceable equipment, used under 5 years. For such devices we will offer you the highest price compliant with current market values.
In order to improve cooperation within the comprehensive service we also buy older, incomplete or damaged equipment. We try to support you, with longer cooperation in view.
Exceptionally, we will buy from you unmarketable equipment – damaged and electro – junk which we will dispose, providing you with a waste transfer card.
The minimum number of devices we value is 50. We have no upper limit on the amount of equipment that we are willing to repurchase.  Our warehouse connected to the service and the diagnostics and refurbishment line can hold 200 pallets. We provide you with the service of equipment pick up from many locations. Our cars are adjusted to loading conditions, all transport are protected with seals.
Współpracując z nami masz 100% gwarancji kompleksowego, gruntownego i bezpiecznego wyczyszczenia sprzętu.
Working with us you have 100% guarantee of comprehensive, thorough and safe cleaning of equipment.
Data media stored on the device are cleaned irretrievably. For overwriting the media, we use two types of software that offers irreversible deletion of the software method.  The first is Canadian company LSoft Technologies Inc. The second – more familiar Blancco. Both programs use the same algorithm. In 3R we introduced the principle of data deletion by overwriting it 3 times. We finish the entire process by generating a report (for each media) that we send to your office. We will remove any identifiers from each device. That's why leaving 3R's premises, the equipment will never be associated with you, your company or your employees.
What equipment we repurchase:
Desktops
Monitors
Printers
Smartphones
Landline phones
What does the customer receive within the service:
Favourable valuation
Certificate of acceptance of equipment
Fast payment and express receipt of large quantities of electronics
Receiving equipment from multiple locations at the same time
Full warranty for "complete" hardware cleaning
Possibility of continuous and systematic cooperation
Environmental Protection Certificate 3R
Repurchase of specialist equipment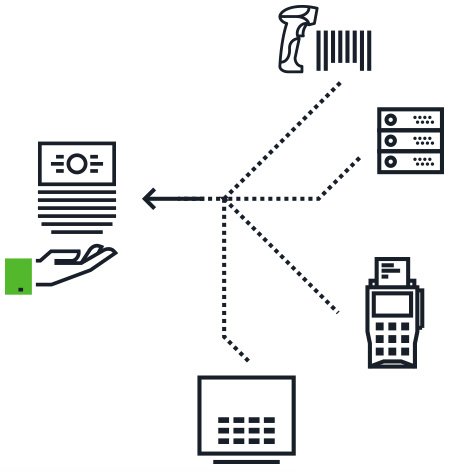 We also buy specialist equipment – used in warehouses. Many of these devices come out of use or have been damaged. Then they are not suitable for further use or no longer meet the required standards.  These items become a problem for you – they are in stock, offices, cellars and even if they are no longer in use, they remain in the inventory of your company's assets. In many cases this old equipment is still usable, so it is beneficial for you to resell it before it loses its value. Therefore, liquidation of such equipment is a good solution for your company's budget.
On the basis of the Waste Act of 27 April 2001 (Journal of Laws 01.62.628, as amended) and the Waste Electrical and Electronic Equipment Act dated 29.07.2005 (Journal of Laws 05.180.1495) all enterprises are required to dispose of used electronics to appropriate companies. In addition, the disposal must be confirmed by the sales invoice or the electronic waste transfer protocol.
What devices we repurchase:
Electronic devices used in warehouses:

Barcode scanners and readers
Industrial Labelling devices

Server devices:

Large server systems / mainframe computers
Network devices

Equipment used in service points:

Shop touch monitors / POS
Terminals for card payments

Other:

Plotters
Advertising screens
What does the customer receive within the service:
favourable valuation
good price guarantee
invoice