IT equipment audit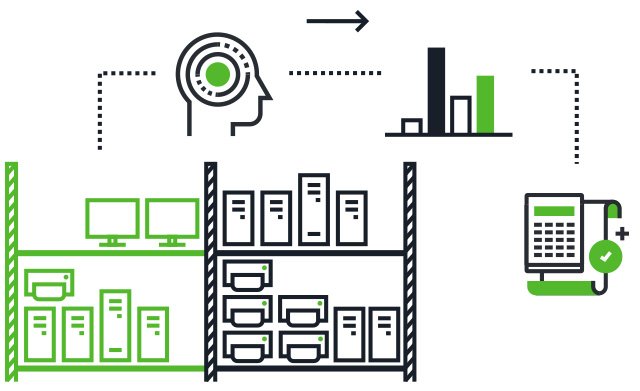 We are the only company in Poland offering such solution. We release you, as a contractor, from the obligation of a time-consuming inventory and description of electronic devices that are in all rooms, servers and warehouses We offer making the lists of equipment within the service of used IT equipment repurchase. We will take care of all your audit responsibilities.
We thoroughly audit the equipment, checking  the serial numbers and internal company numbers to help you keep track of your out-of-date hardware.
IT audits are always performed by professional auditors who already have many years of experience and qualifications in this field.
Our qualified team will perform personalized, reliable pricing and comprehensive audits of your equipment before repurchase.  You are safe with us because we are professionals in this field, which is confirmed by many years of experience in large audits and one-time receipts of more than 100 pallets. We also have a warehouse with 200 pallets capacity for your needs.
Equipment auditing is performed at the 3R headquarters, unless you have the technical background necessary to execute it.
Devices are listed on serial numbers and internal numbers of your company, which makes it easy  delete items from your inventory status
 The audit includes defects in hardware, component shortages, and configuration
 Detailed xls report describes all devices received from your company
What does the customer receive within the service:
High level of support in the process of recording electronic devices that have come out of use
Detailed report in the form of xls and pdf files
Clean storage and more space in the office
Additional time for own projects